Philosophy and Method ?>
Philosophy and Method
I began to study the piano at the age of seven - starting with private lessons and later playing in school bands, playing for pleasure, performing, and songwriting. Music has been a lifelong passion for me. However, rather than pursue a degree in Music Performance or Music Education, I earned a degree in Bioengineering.
How do I teach music without a degree in music?
"I would teach children music,
physics, and philosophy;
but most importantly music,
for the patterns in music
and all the arts
are the keys to learning."
Plato

---

"I often
think
in music.
I daydream
in music."
Albert Einstein
"A degree in Engineering is a degree in Learning."
As I was formally trained for several years and have been reading, playing and writing music for many years since, I clearly have the background and understanding to play the piano. However, if someone knows how to do something it does not necessarily mean this person can pass along this knowledge to someone else. If you've ever had a great teacher, you already know the best are always able to 1) get your best effort out of you and 2) keep you coming back for more. The best teachers understand how people learn.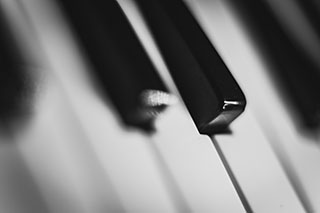 As some of my college professors joked, "a degree in Engineering is a degree in Learning." In order to graduate, particularly with high honors as I did, I did "learn how to learn." Engineering students are constantly bombarded with new knowledge and new ways of thinking - and a successful engineering student quickly catches on to the learning process. Indeed it is truly a process, to take a concept, experiment with it, practice it, and master it... all while maintaining patience and poise.
My understanding of the learning process is the foundation on which my teaching Philosophy and Methods are built.
The Learning Process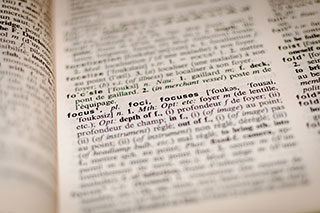 The learning process can be broken into four components:
Deconstructing a skill to its essential parts. What do you need to know to get where you want to go?
Selecting the most valuable factors to learn. On which factors will we focus the most?
Sequencing. Strategically organizing the order in which you learn the parts of the skill. How do we make the most discouraging steps less threatening and more fun?
Setting stakes to motivate you. Setting goals that personally excite you. Why do you want to play? What do you want to play?
Learning guru Tim Ferriss presented a TedTalk on "how to master any skill" and described these components in depth - see the video at the end of this page.
Student Engagement
The key to success in any learning endeavor is student engagement. The student must be considered as an individual in each of the four components of the learning process described above. In fact, "setting stakes to motivate you" is all about student engagement!
Student engagement refers to the degree of attention, curiosity, interest, optimism, and passion that students show when they are learning or being taught, which extends to the level of motivation they have to learn and progress in their education.
As the private instructor for you or your child, student engagement is my number one priority. Without student engagement, lessons are an exercise in futility - the student will not be driven to devote the energy and attention required to succeed. I choose to be a teacher because I want to see my students succeed. I want to see you motivated!
"You can teach a student a lesson for a day but if you can teach him to learn by
creating curiosity he will continue the learning process as long as he lives."
Clay P. Bedford
Engagement through an Individualized Learning Plan
Every student is different. Different learning styles, different short term goals, different lifetime dreams. As a result, every student will be engaged for different reasons.
This requires an individualized learning plan. An individualized learning plan will consider the goals of learning to read music and play the piano relative to you or your child.
What You Need to Enjoy Piano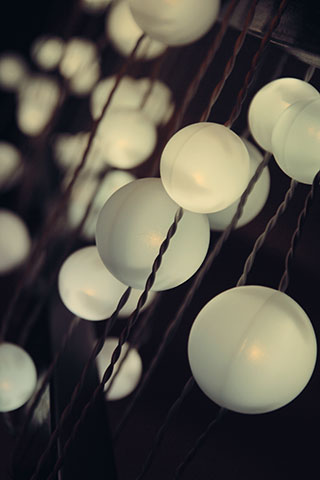 All Individualized Learning Plans will pull from the following traditional components, in varying degrees:
Reading music. Learn to read music fluently, as a second or third language. You will read the note (or chord) on the page and your fingers will play it as a reflex. You will be taught to play without your mind consciously involved. Mastery of this skill is what will allow you to play anything your heart desires, at any time, without needing to memorize the music. This is true of both sheet music and charts. Also see "sight reading" at the bottom of this list. 
Technique. Patterned drills will be assigned to develop the strength and dexterity.
Theory. Theory is the science behind the music. Learning theory allows you to understand why the music was written as it appears. It also explains the relationship between notes, chords and voicing. Theory is very important if the student wishes to someday write his or her own musical compositions.
Sight Reading. A goal for many students who want to play for pleasure is the ability to sight read. Sight reading is playing songs very well or perfectly the first time you see the music. After you've learned the language of written music and are using reflexes to play what you read, I will frequently and regularly introduce new music for sight reading. This is something you can do on your own but it's great for lessons because you can receive immediate coaching and feedback. Additionally, it will help me continue to select the training material that will best help you to continue to improve.
For Ongoing Traditional Lessons, I teach from several methods (lesson book sets) and will choose the best fit for the student. Most young beginners start in Bastien, Alfred or Faber but I am open to teaching from any method they have already begun - if the student is enjoying it! The same is true for adult students. I will also work with the student to select supplemental resources. Not only does this help the student stay engaged, but it is key to developing a better, more well-rounded musicianship.
"A teacher is a compass that activates the magnets of curiosity, knowledge and wisdom in the pupils."
Ever Garrison
Your Goals, Your Lessons
As a seasoned musician who has spent years developing my craft, I understand the essentials of playing music, from reading and playing technically challenging classical pieces to coordinated playing with a band. I would love to teach you as much as you want to learn! Or, if you just want a few lessons to focus on a specific goal - improving dexterity, improving rhythm, learning a song for a special occasion - we will focus solely on getting you to achieve your goal. I'm looking forward to working with you!
Related Pages Recommended for You:
Related Articles Recommended for You:
---
Watch and listen to learning guru Tim Ferriss describe "how to master any skill" in the video below: