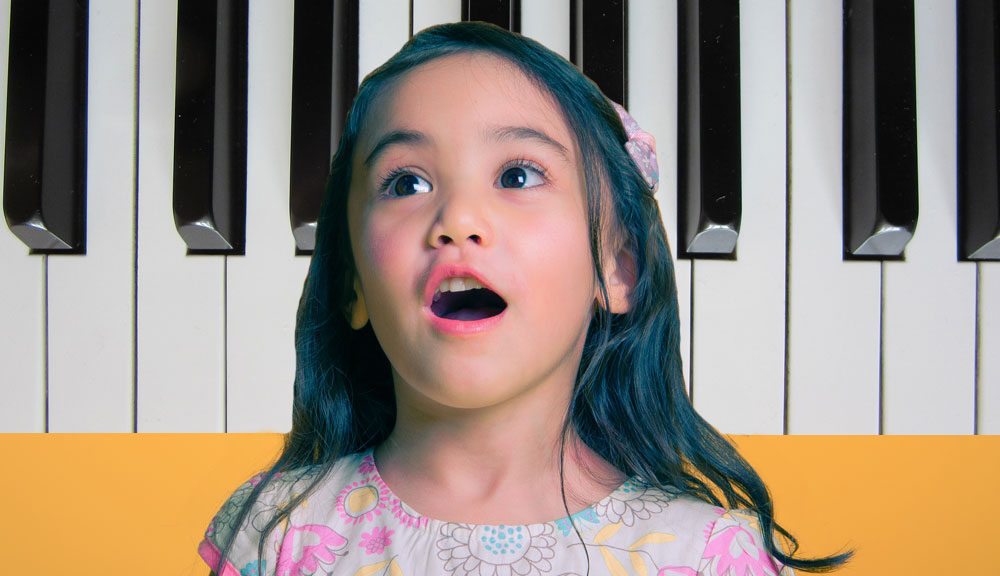 Top 5 Reasons Why Piano Lessons Will Improve Your Child's Life ?>
Top 5 Reasons Why Piano Lessons Will Improve Your Child's Life







Has your child been showing an interest in piano or another instrument? In addition to the enjoyment you both will receive from filling your home with music, there are many other benefits of learning to play the piano.
Private piano lessons will…
1. Boost your child's creative intelligence.
Music education has been shown to improve spatial intelligence. Spatial intelligence helps us visualize and understand how things work together – a skill critical in careers such as architecture, engineering, math, and computer science.
Piano lessons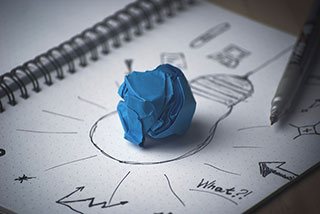 provide an opportunity for students to dive deep into music theory, learning the language and science of sound. Private lessons are also one-on-one coaching sessions where feedback is provided immediately on technique, dynamics, tempo, and more. This feedback helps the student avoid the confusion and frustration encountered when learning a new skill, ensuring they continue learning.
2. Facilitate self-expression.
Self-expression is a central part of human existence. It helps us understand our own thoughts and emotions and allows us to communicate these ideas and feelings with others. As adults, how well we understand ourselves and communicate with others is a major determinant of the success we achieve.
Your child can practice musical self-expression by either reading and playing songs written by others that they can "really make their own" or by improvising and writing original songs – or both! Your child will learn to play music as written by the original artist, but will also be encouraged to find his or her own voice within music.
3. Enhance language and social skills.
Social success is highly dependent on language and communication. Thankfully, musical training goes hand in hand with language and communication. Music education has been shown to physically develop the part of the brain involved with processing language.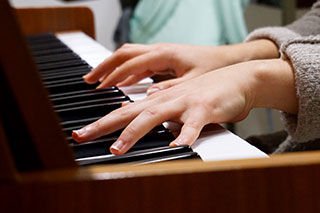 In turn, language development enhances the parts of the brain involved with processing music.
Your child's piano instruction will include periodic group lessons so he or she can meet other students who share the same interest, at various levels. Sharing is an important aspect of music and group lessons are particularly helpful for students who are not in a school band. Piano is not just a solo instrument!
4. Build self-confidence.
One of the best ways to build self-confidence is to master a new skill. Learning a new skill proves to yourself what you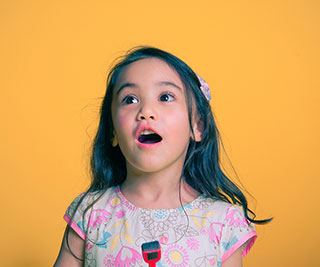 can achieve through practice and perseverance. Playing the piano is a rewarding skill that can be enjoyed privately, shared with family and friends, or performed publicly!
My private piano students are rewarded and praised as they progress. Group lessons with other students, performances and recitals will boost confidence even further, as your child shares his or her new skill with others.
5. Develop discipline.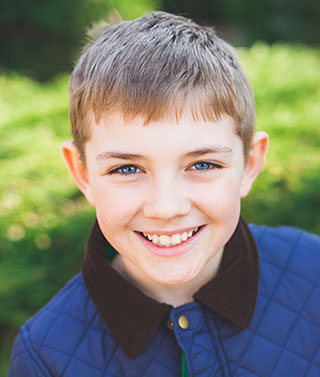 Learning any new skill takes consistent practice. Private lessons help keep the student motivated and on task with learning.
As a piano teacher, I also see myself as a piano coach in private lessons . After the student leaves their hour or half-hour lesson with me, he or she needs to be motivated enough to practice at home throughout the week. Dedicated practice at home means we can move on to new songs and techniques at the next lesson! I assign appropriate songs and drills so the student is challenged and empowered, not frustrated and discouraged. This means your child can work on developing his or her own self-discipline while learning to play the piano.
Don't Wait to Begin Lessons!
If your child is showing interest in music, the earlier music education begins the better! When training begins before age seven, the effects on the brain will last a lifetime! Students who started at age nine, with as few as four years of training, were shown to have lasting effects on some brain functions 40 years later. For this gift to positively impact your life, it's never too early or late to begin lessons. Even adult students benefit from playing music!
If your child is more interested in an instrument other than the piano, the piano is still a great instrument to start with. Learning on the piano builds a great foundation of music theory and discipline that can easily be transferred to another instrument. It can also be a little physically easier to start on (no special breathing techniques or mouth positions as with a woodwind or brass instrument, no need to recognize pitch as with a bowed string instrument, a bit less coordination needed than finger-picking a guitar) so it can be a great option for young aspiring musicians.
---
Related Articles Recommended for You
---
Schedule Your First Lesson!
Contact Me
today
to schedule
your or your child's
first piano lesson!
---
---
Check out this TED-Ed on "how playing an instrument benefits your brain" – amazing!