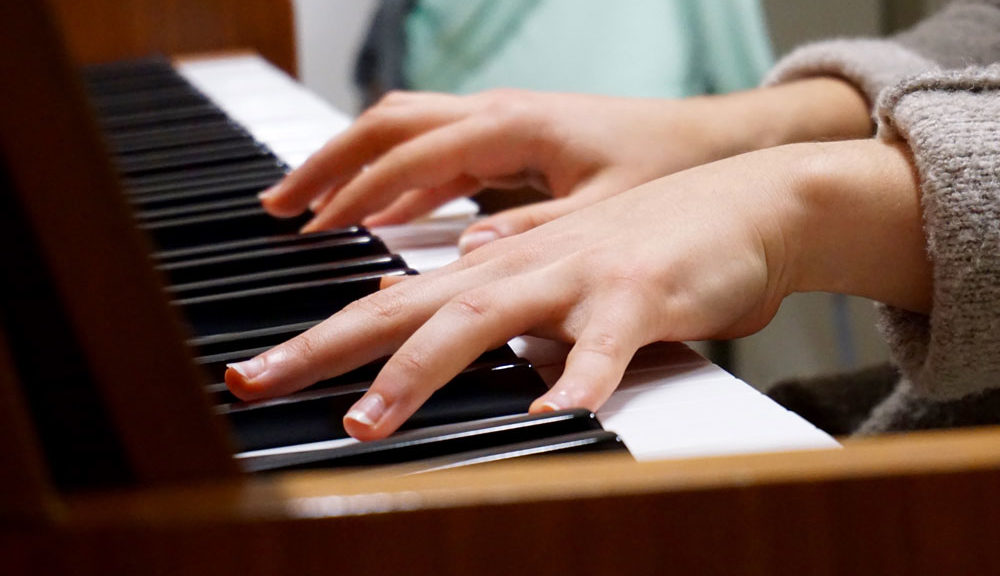 6 Questions to Ask While Searching for a Piano Teacher ?>
6 Questions to Ask While Searching for a Piano Teacher







When looking for a piano teacher, so frequently the question top of mind is the price or the lesson rate. Understandable, particularly if you have more than one child or you're seeking lessons for both you and your child. Your budget can only handle so much, right? We've also been in a tough economy for a while and every dollar in the budget counts.
How to Determine the Value of Piano Lessons
"You get what you pay for." We have all heard that phrase, but it's actually not that simple.
At some point in life, we've all experienced a couple different scenarios:
you get lucky and catch a steal, getting something high quality for a low price,  or
you pay a high price and expect great quality, but the product falls apart or the service wasn't as good as you had hoped.
Piano lessons are no different. You could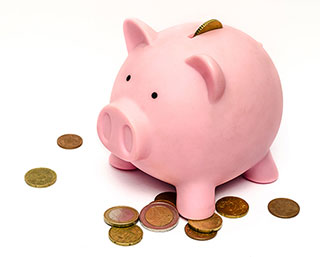 certainly stumble upon a great teacher on Craigslist for $10 a lesson who really understands your child. Or, you could overpay for a lesson at a studio on an out-of-tune piano with a teacher who uses the same set of books for all students.
If you are a new student, you may not be aware of some key differences between teachers. Perhaps the $10 an hour teacher doesn't offer recitals or community performances to the students. Maybe the teacher who teaches all students from the same lesson books is doing so to avoid taking time outside of lessons to find the right exercises for you.
As you look for a piano teacher or music studio, consider the following questions to help
make the right decision for you and your family. The first three are questions to ask the teacher; the other three are to help you evaluate the relationship and what the teacher has to offer:
1. "What teaching method do you use?" or "Which lesson book series do you teach?"
There a number of different teaching programs out in the piano teaching world. To name a few:

You would be surprised at how much these methods vary from one another. Some are focused primarily on memorization and listening; others are critiqued for being focused on "position playing" or taking too long to get to "real" songs. Some methods move quickly and require more self-motivation from the student. Other methods progress a bit slower. Concepts may be repeated weekly but a new song can be assigned each week to keep the material fresh. Or, two methods may be very similar but the graphics don't appeal to the age of the student.
Despite these differences, most piano teachers and music studios teach all of their students from only one method. However, factors such as the pace of the program, how juvenile the illustrations are, and repetition is involved can all have major impact on how much you enjoy taking lessons – particularly for young students.
Your piano journey and your goals are your own, just as your voice is your own. As such, your teacher should be able to accommodate both your goals and your learning style. You also shouldn't be expected to self-identify your learning style – you are the student, the teacher is the expert, and this is what you are paying the teacher to do. The teacher should be teaching to your learning style, not to accommodate their teaching habits.
I am familiar with and teach from multiple piano methods – choosing based on the needs of you or your child. For example, I place my young beginning students with either Bastien, Faber or Alfred, whichever is more appropriate. However, I am open to other methods that you are interested in or have already started, if you prefer them. I have a similar approach for beginning and continuing adults.
A piano teacher is more than just a weekly piano coach. In addition to the method book series, I also teach from supplemental material outside of the method. For example, the Schaum Fingerpower series for technical exercises, flashcards for memorizing notes, and piano solo books per the student's interest.

If you're a family with multiple students, there are a couple other benefits if the kids are in different books. First, they won't be able to compare pace of progress with one another. One won't feel slower than the other! Second, you won't have to hear the same songs coming from each of your kids, over and over again. This can help prevent boredom for the students, too!
2. "Do you allow the students to choose songs to work on?"
Aside from the teaching method, does the teacher allow the student to play other music? Some teachers only assign music from the lesson books. Other teachers only assign certain types of music (classical!) and do not allow others to be included in the lesson (pop! rock!).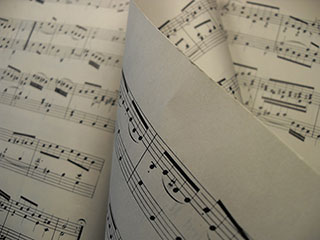 As your private piano teacher, I believe you should have freedom to decide what you want to play. For a quality education, we must include the core competencies from your method books – basic piano concepts, theory, technique. However, once you are reading music I will always assign supplemental music that interests you. I can help you shop for some music within your interest – whether classical, pop, rock, ragtime, you name it. Or, you can find your own at the music store and I will work it in to your lessons.
I also allow the students to choose their own recital songs. Recitals provide an opportunity for public self-expression, so it is important for the student to choose the song. Of course, I will provide guidance so the selected song is both challenging and and performance-ready by recital time. A successful recital is one where the student can be proud of the hard work they put in to prepare.
3. "Do you offer recitals, group lessons and community performances?"
So you're looking for lessons…but what about supplemental activities to challenge and excite the students?
Playing at home for friends and family is great, but recitals and community performances add another dimension the student's development. Choosing a song, weeks of practice to prepare for the big day, overcoming stage fright, and learning about stage presence all help the student mature. Group lessons introduce the social side of music.
I offer all three opportunities to my students – recitals, group lessons and community performances. These events are optional but highly encouraged for a well-rounded student experience and development of the self.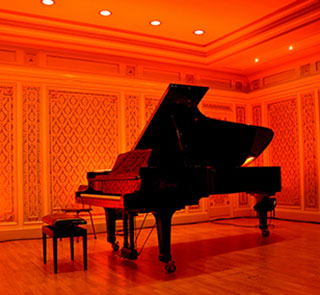 Recitals. Recitals are held annually, in a recital hall with a grand piano. This is the student showcase for all the hard work that has been put in over the past year. Family and friends are encouraged to attend these events, which are structured as concerts. Students will prepare solos to perform. and there may even be some duets!
Community Performances are held at First Friday on a monthly basis
Group Lessons. These lessons are a combination of competition and performance, set in a social environment. Activities may include music trivia, sight reading contests, and students may even prepare a song for performance! Group lessons can inspire interests through observation of what other students are working on. They may even spark new friendships!
4. What is the teacher's level of commitment to teaching? 
If the teacher is not committed to the student, learning is going to be an afterthought. In private lessons, the teacher should constantly be:
Evaluating the student's progress and performance,
Looking for improvement opportunities,
Coaching for success (correcting errors in a constructive way),
Ensuring the student is enjoying what he or she is doing.
Advanced degrees, the number of years spent in private lessons, the number of years experience as a teacher, professional accomplishments and various experiences playing music are some of the ways teachers list their qualifications to teach piano. While all of these are factors that will impact what the teacher has to offer the student, none are guarantees of the ability or commitment to meet the requirements listed above. Seven to ten years of private lessons with a lifelong passions for music is a solid base from which to teach lessons to the vast majority of students.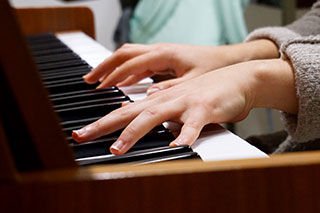 I believe that what matters most is the instructor's commitment to teaching. Regardless of your end goal with piano, your teacher must be committed to the you. By exploring my website (learn more about me, why teaching piano lessons is so important to me, what inspires me as a teacher) you can get a feel for my background and education.
While I did not initially set out to be a music teacher, experiences in both my professional life and personal life changed my mind. These experiences lead me to my personal mission: to serve the community by encouraging self-expression through the study and creation of music. I am convinced that life on this planet will be more incredible than we could ever imagine if every person in the world can express themselves through playing a musical instrument.
5. What will the student-teacher relationship look like over time?
Do you want to develop a close relationship with your teacher, or would you prefer to move from teacher every few months or couple of years? There is no right answer – it all just depends on your goals and what is important to you.
Some instructors teach in their off time and might have work conflicts that cause them to cancel a lesson occasionally. Others work in a studio with multiple teachers who could sub in for your lesson. This is great for continuity of your lessons but maybe not so good for consistency. In a studio setting, the teacher may also leave or move elsewhere and you'll be working with a new teacher. There is nothing wrong with either of these teaching situations but how much you value the personal relationship with the teacher should be part of your decision-making process.
I am a piano teacher full-time, having left my previous career to teach piano lessons.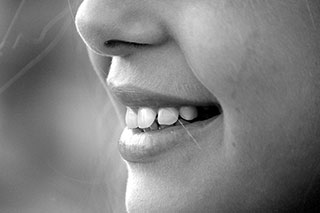 When you are my student, you are my family. My success is dependent on your happiness and continued enjoyment of the instrument.

From the age of seven until just before I started high school, I had the same piano teacher. Through this long-term teaching relationship, my teacher really knew me, my learning style and my capabilities. Many of her other students had also been training with her for years. Seeing the same kids at group lessons and performing at the recitals year after year inspired me to try new things and look at my own growth as a student, as we all progressed in skill together. There was a good community feel from taking lessons from the same teacher all those years.
Early in my professional life, I had a career in the medical field making prosthetic limbs for patients. What had attracted me to the field was the opportunity to directly improve the lives of my clients – my patients. Additionally, I valued the one-on-one relationships I was able to develop with my patients over time. I treat my piano students with this same approach and level of care, as my motivation to work hard is based in a serving mentality.
6. Does the teacher have other musical interests?
Is the teacher only interested in teaching lessons from a book – or do you share other interests? If there are other shared musical interests, such as writing songs, playing in a band, playing other instruments or singing, your lessons can be far enhanced beyond learning concepts and drills from your method books.

I love music. Everything in my life revolves around music.
A large portion of my home is a devoted recording and practice space.
I write music and lyrics for my six-piece band and am both lead vocalist and keyboard/pianist.
As a studio musician, I have been hired to sing and play in recordings for other projects.
I perform at formal events such as weddings.
Occasionally I enjoy playing a jam just to meet other musicians.
In addition to the piano, I also play guitar and bass guitar.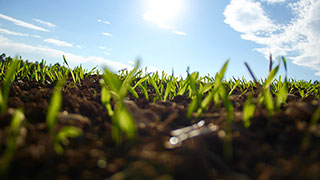 I enjoy working common interests into lessons – truly engaging the student in their education. Growing up, my piano teacher involved me in some other projects such as playing a couple accompaniment pieces during a performance at her children's elementary school. This involvement made an impact! Common interests above and beyond lessons enrich the educational experience and help the student grow beyond just reading music.
Making the Commitment of Time
Piano lessons are a long-term commitment. In order to master piano, it will take years of practice and lessons. Add on top of that the cost of a piano or even a great keyboard, it's going to be a significant financial commitment. The years of practice may be even greater than the financial cost! However, the benefits of playing a musical instrument are numerous and worth the costs.
While you may be concerned about an extra $10-15 a lesson/per week today, after 7-10 years of lessons, will you be able to look back and be satisfied with the entire music education you've received for the time, money and effort? What if you quit a couple years in because you were frustrated – but 10 years later you realize that you just didn't get along with the teacher, you didn't like the books, or something else… Will you join the many other former piano students who "wish they had stuck with it" because they realize what piano lessons could have done for their adult life?
Find the Right Teacher for You or Your Child
I'm not trying to guilt you into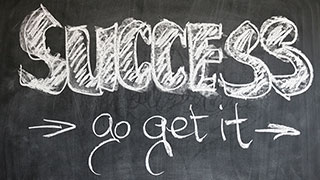 taking lessons with me – I just want you to consider some points that will help you find the right teacher! Because I feel so strongly about how important music is to making this world a better place, my personal mission is to serve the community by encouraging self-expression through the study and creation of music. The number of students I can possibly teach in one day is limited by the number of house in a day. Therefore, in order to make this mission a success, I am sharing these points to consider to help all students get involved with the right teacher or the right music studio. If you do not feel I am the right fit for you, keep looking! There are many teachers on many directories such as this one for piano lessons in Glendale, Arizona. What is most important is filling this world with musicians.
Regardless of whether you choose to take lessons with me, regardless of whether I have room to take you as a student without putting you on a waiting list, and regardless of whether you live close enough to take lessons with me – I want you to take lessons with a teacher who cares about you, will provide value for your money, time and effort, and who helps you achieve your goals. My dream is for everyone on our beautiful planet to become a musician.
You get what you pay for – so hopefully seeking answers to these six questions help you get the most value for your dollar and make a confident decision regarding your music education.
---
Related Articles Recommended for You
---
Schedule Your First Lesson!
Contact Me
today
to schedule
your or your child's
first piano lesson!
---
---
Check out this TED-Ed on "how playing an instrument benefits your brain" – amazing!